Što su linije za valutne ugovore o razmjeni?
27. rujna 2016.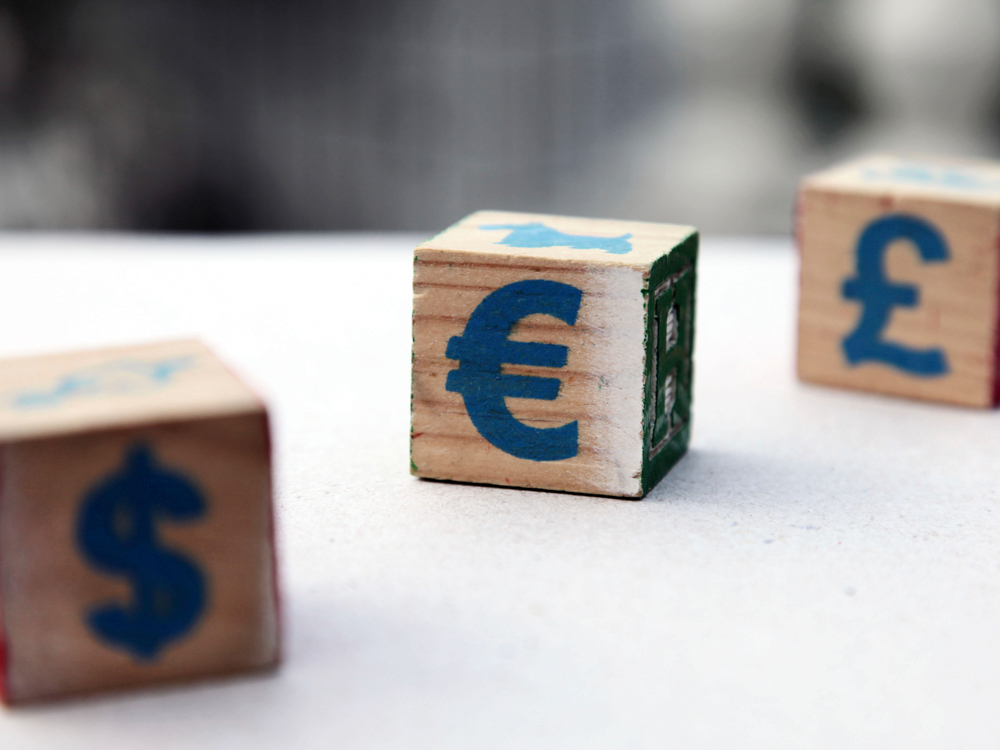 Linija za valutni ugovor o razmjeni ugovor je između dviju središnjih banaka o razmjeni valuta. Ona omogućuje središnjoj banci pribavljanje devizne likvidnosti od središnje banke koja izdaje stranu valutu o kojoj je riječ, obično zbog toga što su ta sredstva potrebna domaćim poslovnim bankama. Na primjer, linija za ugovor o razmjerni sa Sustavom federalnih rezervi (Fed) omogućuje ESB-u i svim nacionalnim središnjim bankama u europodručju (Eurosustav) dobivanje američkih dolara od Feda u zamjenu za jednaki iznos eura koji se dostavlja Fedu. Ti ugovori već desetljećima čine dio instrumentarija monetarne politike središnjih banaka.
Zašto su nam potrebne linije za ugovore o razmjeni?
Iako su središnje banke u početku upotrebljavale linije za ugovore o razmjeni za financiranje određenih tržišnih intervencija, posljednjih su godina one postale važan alat za očuvanje financijske stabilnosti i sprječavanje utjecaja tržišnih napetosti na realno gospodarstvo. Ugovori o razmjeni koje ESB sklapa od 2007. su, na primjer, usmjereni na osiguravanje devizne likvidnosti domaćim bankama. Kada se tržišta financiranja u jednoj valuti pogoršaju, za banke izvan tog valutnog područja postaje teško financirati svoju imovinu indeksiranu uz tu valutu jer one nemaju izravan pristup inozemnoj središnjoj banci koja izdaje tu valutu. Ako, međutim, njihova matična središnja banka ima liniju za ugovor o razmjeni s inozemnom središnjom bankom, matična središnja banka može svojim bankama pribaviti potrebnu likvidnost u stranoj valuti, a da pri tome ne upotrebljava svoje devizne pričuve. Za vrijeme financijske krize koja je uslijedila nakon kraha investicijske banke Lehman Brothers u rujnu 2008. tržišta financiranja su, na primjer, presušila zbog iznimne nesklonosti riziku. U takvim je okolnostima postalo teško bankama iz europodručja pribaviti američke dolare za financiranje svoje imovine nominirane u američkim dolarima. Kako bi se spriječili poremećaji, primjerice situacija da banke iznenada moraju prodati imovinu, čime će izazvati iznimna kretanja cijena, ESB i Sustav federalnih rezervi uspostavili su liniju za valutni ugovor o razmjeni pomoću koje ESB, odnosno Eurosustav, može pribavljati američke dolare za banke koje se nalaze u europodručju.
S kojim središnjim bankama ESB ima valutne ugovore o razmjeni?
U 2011. ESB je zajedno sa središnjim bankama Bank of England, Bank of Canada, japanskom središnjom bankom, Sustavom federalnih rezervi i švicarskom središnjom bankom uspostavio mrežu linija za ugovore o razmjeni koje omogućuju središnjim bankama koje u njoj sudjeluju da pribavljaju valute jedne od drugih. Od prosinca 2015. linije za ugovore o razmjeni upotrebljavaju se samo za posudbu američkih dolara i švicarskih franaka bankama iz europodručja.
Nakon financijske krize ESB je također uspostavio aranžmane za dostavljanje eura središnjim bankama Danske, Latvije, Mađarske, Poljske i Švedske.
ESB je nedavno, 2013., sklopio valutni ugovor o razmjeni s Kinom, što je odraz sve većeg sistemskog značaja te zemlje i brzog rasta trgovine i ulaganja između europodručja i Kine. Taj ugovor služi Eurosustavu kao zaštitni mehanizam za likvidnost, kako bi banke iz europodručja bile sigurne da će kineski renminbi-juan i dalje biti dostupan, čak i ako tržište bude narušeno.
Kako funkcioniraju linije za ugovore o razmjeni?
Ako su banci iz europodručja u uobičajenim okolnostima potrebni američki dolari jer, na primjer, klijentu mora odobriti kredit u američkim dolarima, banka se okreće tržištu. Međutim, ako su troškovi financiranja u američkim dolarima previsoki ili ako postoje poremećaji na tržištu, banka se može obratiti svojoj nacionalnoj središnjoj banci. ESB može u tom konkretnom slučaju dobiti dolare zahvaljujući valutnom ugovoru o razmjeni sa Sustavom federalnih rezervi. ESB trenutačno provodi tjedne aukcije na kojima se banke iz europodručja mogu izjasniti koliko dolara žele uzeti u zajam po prethodno utvrđenoj kamatnoj stopi. U zamjenu za dolare one moraju dostaviti ESB-u koletaral visoke kvalitete čija se vrijednost određuje pomoću tekućih tržišnih cijena (»vrednovanje po tržišnoj vrijednosti«) umanjenih za odgovarajući odbitak (koji se naziva »korektivni faktor«). Mnogi od tih valutnih ugovora o razmjeni djeluju prvenstveno kao sigurnosna mreža i nikad nisu bili aktivirani. U skladu sa svojom općom politikom osiguravanja visoke razine operativne spremnosti, ESB redovito testira svoje instrumente i alate monetarne politike kako bi se osigurala njihova jednostavna i sigurna primjena ako i kada to bude potrebno.