Kaj so linije valutnih zamenjav?
27. september 2016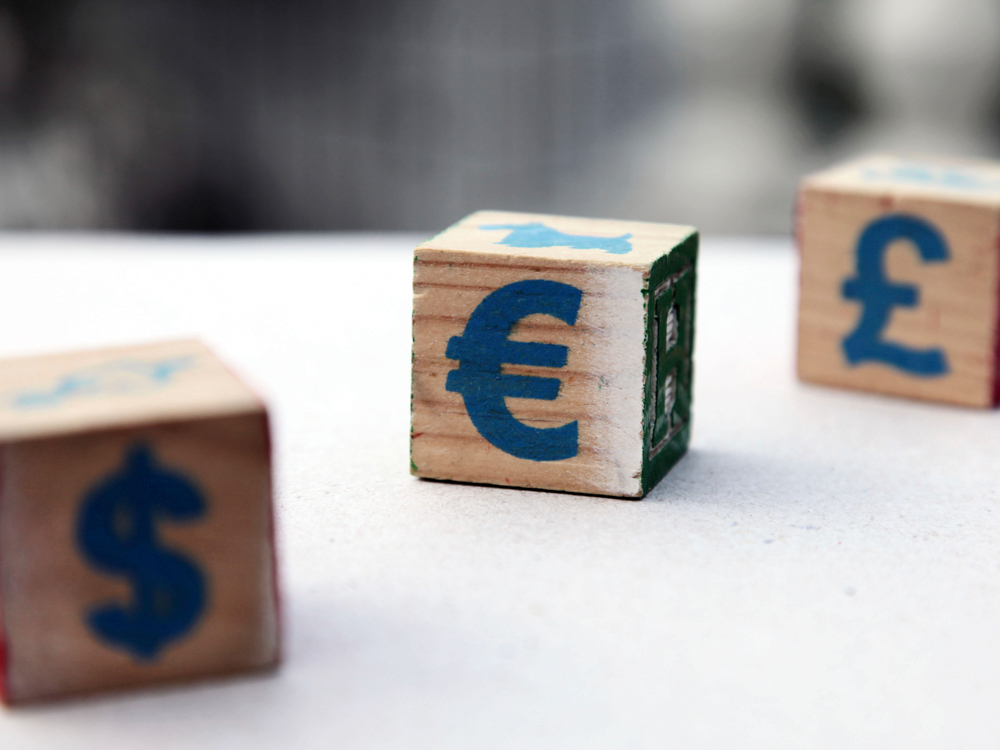 Linija valutnih zamenjav je dogovor med dvema centralnima bankama o zamenjavi valut. Eni centralni banki omogoči, da pridobi likvidnost v tuji valuti od druge centralne banke, ki to valuto izdaja – običajno zato, da jo posreduje domačim poslovnim bankam. Tako denimo linija valutnih zamenjav z ameriško centralno banko Evropski centralni banki (ECB) in vsem nacionalnim centralnim bankam v euroobmočju (Eurosistem) omogoča, da od ameriške centralne banke prejmejo ameriške dolarje v zameno za enakovreden znesek eurov. Omenjeni dogovori že več desetletij sodijo v sklop instrumentov denarne politike, ki jih uporabljajo centralne banke.
Zakaj potrebujemo linije valutnih zamenjav?
Medtem ko so linije valutnih zamenjav sprva služile centralnim bankam za financiranje nekaterih posegov na trgu, so v zadnjih letih postale pomembno orodje, s katerim ohranjajo finančno stabilnost in preprečujejo, da bi tržne napetosti vplivale na realno gospodarstvo. Tako so dogovori o zamenjavah, ki jih je ECB sklenila po letu 2007, vse bolj namenjeni zagotavljanju likvidnosti v tuji valuti domačim bankam. Ko se razmere na trgu financiranja v določeni valuti poslabšajo, banke zunaj tega valutnega območja težko financirajo svoja sredstva, vezana na to valuto, saj nimajo neposrednega dostopa do tuje centralne banke, ki to valuto izdaja. Če pa ima njihova domača centralna banka vzpostavljeno linijo valutnih zamenjav s to tujo centralno banko, jim lahko zagotovi potrebno likvidnost v tuji valuti, ne da bi za to uporabila svoje devizne rezerve. Tako so na primer med finančno krizo, ki je sledila zlomu banke Lehman Brothers septembra 2008, trgi financiranja povsem presahnili zaradi izjemne nenaklonjenosti tveganju. V takih okoliščinah so banke v euroobmočju s težavo prišle do ameriških dolarjev, ki so jih potrebovale za financiranje svojih dolarskih sredstev. Da bi preprečili motnje, ko bi na primer banke morale na hitro prodati sredstva, to pa bi izzvalo izredne spremembe v cenah, sta ECB in ameriška centralna banka vzpostavili linijo valutnih zamenjav, s pomočjo katere ECB (oz. Eurosistem) zagotavlja ameriške dolarje bankam v euroobmočju.
S katerimi centralnimi bankami ima ECB sklenjene dogovore o valutnih zamenjavah?
Leta 2011 je ECB skupaj z angleško, kanadsko, japonsko, ameriško in švicarsko centralno banko vzpostavila mrežo linij valutnih zamenjav, ki sodelujočim centralnim bankam omogoča, da druga od druge pridobivajo valute. Od decembra 2015 so linije valutnih zamenjav v rabi samo za zagotavljanje ameriških dolarjev in švicarskih frankov bankam v euroobmočju.
Po finančni krizi je ECB vzpostavila ureditev, ki omogoča zagotavljanje eurov tudi centralnim bankam Danske, Latvije, Madžarske, Poljske in Švedske.
Leta 2013 je ECB sklenila dogovor o valutni zamenjavi s Kitajsko, saj je ta država sistemsko vse bolj pomembna, pa tudi obseg trgovinske menjave in naložb med euroobmočjem in Kitajsko naglo narašča. Ta dogovor Eurosistemu pomeni nekakšno likvidnostno varnostno mrežo, ki bankam v euroobmočju utrjuje zaupanje, da jim bo kitajski renminbi še naprej na voljo, tudi če bo trg slabše deloval.
Kako linije valutnih zamenjav delujejo?
Kadar banka v euroobmočju potrebuje ameriške dolarje, ker želi komitentu denimo dati dolarsko posojilo, si jih v običajnih razmerah priskrbi na trgu. A če so stroški financiranja v dolarjih previsoki oziroma so na trgu motnje, se lahko taka banka obrne na svojo nacionalno centralno banko. V našem primeru lahko ECB pridobi dolarje na podlagi valutnega dogovora z ameriško centralno banko. ECB trenutno prireja tedenske avkcije, na katerih lahko banke iz euroobmočja povedo, koliko dolarjev si želijo izposoditi po vnaprej določeni obrestni meri. V zameno za dolarje morajo Evropski centralni banki dati kakovostno zavarovanje, katerega vrednost je določena glede na trenutne tržne cene (mark to market) in zmanjšana za ustrezen odbitek (haircut). Mnogi od teh valutnih dogovorov, ki služijo predvsem kot varnostna mreža, niso bili še nikoli aktivirani. ECB v skladu s splošno politiko zagotavljanja visoke ravni operativne pripravljenosti redno testira instrumente in orodja denarne politike ter skuša tako zagotoviti, da jih bo možno po potrebi zlahka in varno uporabiti.